Aroma bottle - conscious rest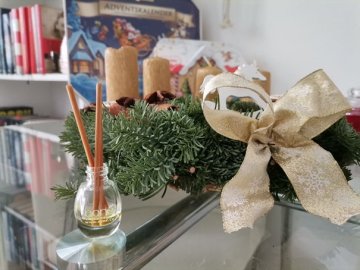 And rest is especially important for mothers on parental leave. It is not for nothing that they say - a happy mother equals a happy baby. You may now say that you don't have time for such things - you want to pay 100% attention to your baby, you have to keep the household clean, cook for your husband, a lot of you still go to work. I know it very well, I am the mother of a very lively boy.
Even so, I think that time alone, even if it's a few minutes a day, is something we should all enjoy regularly. It doesn't have to be a weekend wellness stay in a hotel (although who would refuse such an offer?), But even the small joys of everyday life will suffice for a start.
For example, have you ever heard of aromatherapy? Aromatherapy literally means 'scent treatment' and with the help of essential oils it can create a pleasant atmosphere, cope with stress and bad mood, and manage to turn around with various health problems. The cornerstone of aromatherapy mixtures is usually various vegetable oils, to which the essential oil is added according to our intention with the resulting mixture. The most popular essential oils include invigorating citrus, earthy conifers and soothing lavender. An excellent helper in penetrating the secrets of aromatherapy can be, for example, the aroma bottle of the Eoné brand, which is available on our friendly e-shop. It will arrive to you in a small cute package, thanks to which you can make yourself happy or feel free to give it to someone close to you under the tree. Aroma bottle contains 10 ml of essential oil with the scent of sweet orange, which can perfume any space and create a pleasant pre-Christmas atmosphere at home. The package includes wooden sticks, thanks to which the aroma bottle can be displayed on the table as a pleasant decoration, as well as a wooden cap with a lid and eyelet for hanging, thanks to which the aroma bottle can keep you company even in a car and make morning deliveries of monkeys to schools more pleasant. kindergartens.
So what, dear monkey moms, you can already see on the couch with a book in hand, surrounded by healing scents emanating from your new aroma bottle? Because that's exactly what you definitely deserve as a proper monkey mom! Let us know in the comments if you already have any experience with aromatherapy and what scent is guaranteed to improve your mood, we will be looking forward to it!